Making a difference in the Community

Passionate about making a difference, our staff devotes many hours to charities and causes to improve health and well-being in our community.
Annual support for BC Children's Hospital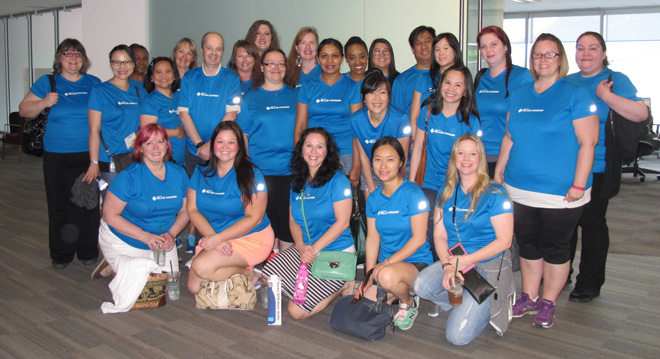 Each year, a group of Pacific Blue Cross volunteers give up their weekend to support the BC Children's Hospital Miracle Weekend Telethon. The event is a two-day celebration broadcast live on Global BC that helps fund the urgent needs at BC Children's
Heart Disease and Stroke Prevention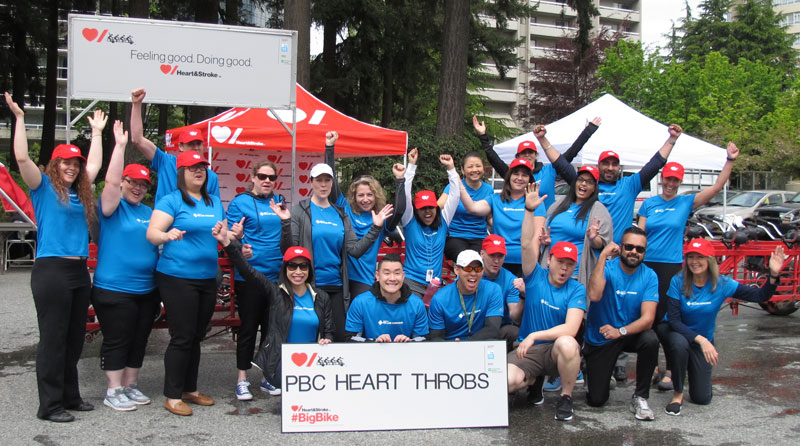 Pacific Blue Cross employees hopped on the big bike and rode through the streets of Burnaby to raise funds and awareness of heart disease and stroke prevention and treatment.
Pink Shirt Day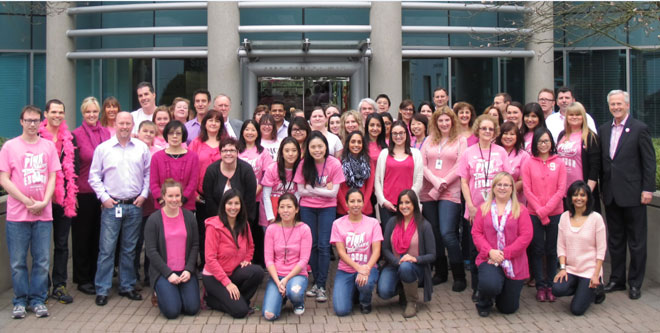 Annually, Pacific Blue Cross goes pink in support of Pink Shirt Day to help put a stop to bullying.
Support for Bali Kids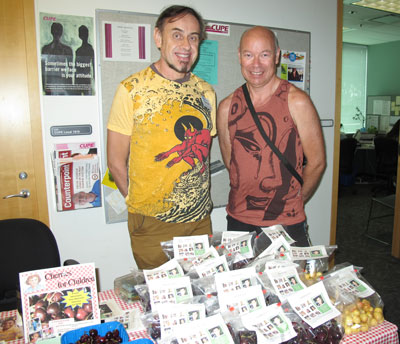 Every year, Ken Freestone-Swallow and Christopher Robins sell BC cherries in summer street markets and winter craft shows to help raise funds for impoverished children. Their story began in 2008 when Ken and his partner visited Bali. They were deeply concerned about the extent of poverty and the alarming number of orphaned children.
Proceeds from their fundraising efforts provide education for Balinese youth and funding to the Smile Project in Laos, which provides free education and healthcare assistance to abandoned, orphaned and impoverished children in that country.
iWish – Annual support for the Children's Wish Foundation of BC/ Yukon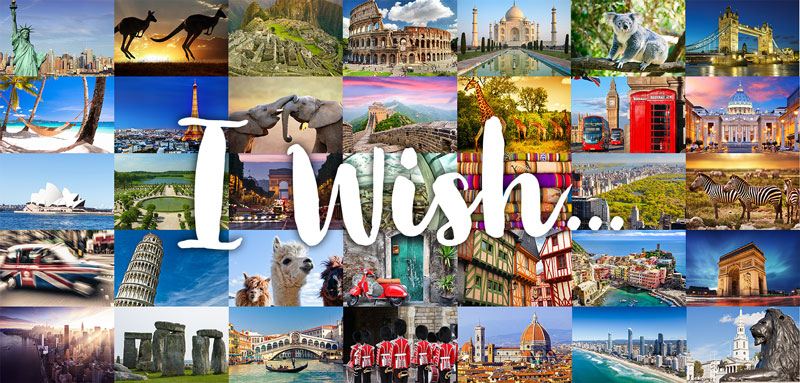 For more than 30 years, Blue Cross has provided free travel insurance to Children's Wish covering over 25,000 dream trips and lighting up smiles around the world. As part of Blue Cross's partnership with Children's Wish Foundation of BC/ Yukon, we participate on a month-long campaign to raise money for children with life-threatening illnesses, to enable them to realize their heartfelt travel wishes.
United Way of the Lower Mainland

Staff at Pacific Blue Cross take part in an annual employee-led fundraising campaign to help move people from poverty to possibility. This includes a volunteer committee to help lead and create fundraising activities.
Prostate Cancer Research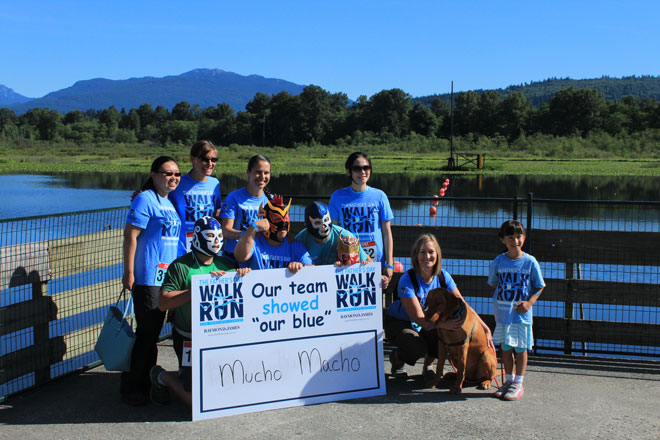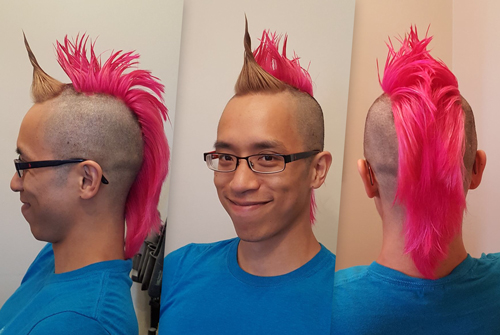 Every year, in memory of his father who was diagnosed with prostate cancer, Rene Norena, Director of Actuarial Services, and his team raise money to support prostate cancer awareness and research. His team, Mucho Macho, participates in the Do it for Dads Walk Run and raise funds through office events such as samosa sales, bake sales and Kyle Wu's hair stunt. This year Rene's team raised $5,864 in support of prostate cancer research.
For the eighth year in a row, Kyle sported a new hairdo for two weeks based on votes by fellow staff members and friends. Each vote helps raise money for prostate cancer research. This year he raised more than $850 with the winning hairdo – the Statue of Liberty.
JDRF Ride to Defeat Diabetes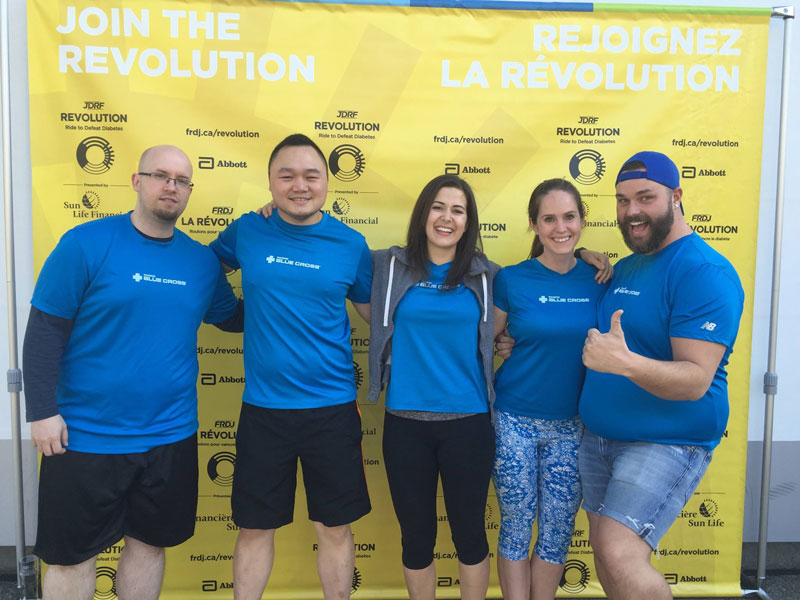 Staff members participated in the JDRF Canada event to raise awareness for diabetes.
Covenant House Sleep Out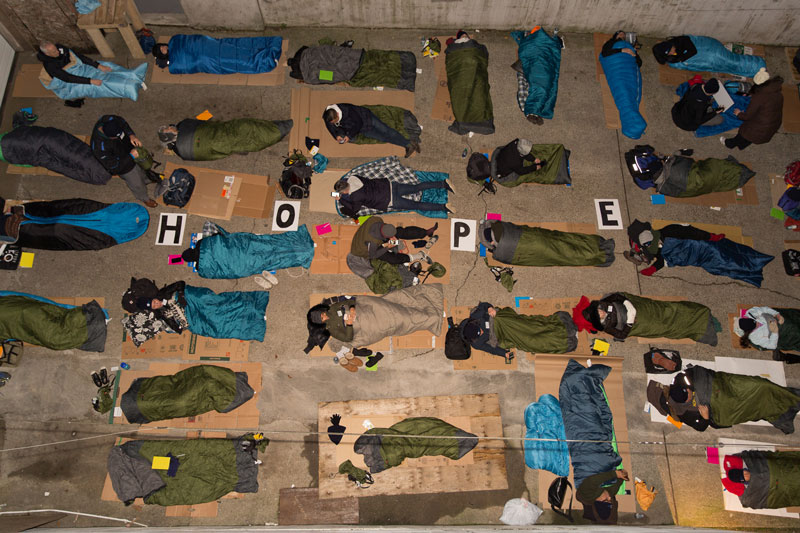 Pacific Blue Cross Board Member, Dr. Malcolm Williamson, volunteered to sleep on the street for a night to help raise money and awareness for homeless youth.