As BC's health benefits society, the safety and welfare of our employees and members is of paramount importance.
In light of ongoing developments resulting from the COVID-19 (coronavirus) pandemic—and out of a concern for the health and wellbeing of our members and staff—Pacific Blue Cross will temporarily close our walk-in centre to the general public as of Monday, March 16th. We apologize for any inconvenience this closure might cause.
Rest assured: We are operational.
We are striving to ensure our members and providers continue to receive the services and support you require. For the fastest claim turnaround, we encourage you to enable our digital options if you have not yet done so.
Register for PROVIDERnet through our "Manage Your Account" section. You can:

check patients' claims eligibility
submit Insta-Claims
view fee schedules, predeterminations, and statements
get paid by direct deposit
Are you an Insta-Claim Provider? Let your patients know!

Providers registered to submit electronic claims through PROVIDERnet are visible to 1.6 million Pacific Blue Cross members through our Insta-Claim directory.
To keep you and your family safe, healthy and informed on COVID-19, we encourage you to visit the Government of Canada's coronavirus information. For more local information, go to the BC Centre for Disease Control or your local health authority website. Pacific Blue Cross also has a COVID-19 Resource Centre on our website.
We will continue to follow the local health authorities' recommended approach for prevention and protection. And we'll keep you informed of any updates.
Healthy Wishes,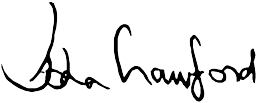 John D. Crawford
President and Chief Executive Officer
Pacific Blue Cross