Royal Columbian Hospital: Excellence in care for mental health and substance use
Thursday, Aug 5, 2021
Their new centre provides innovative treatment options and expanded capacity, supported by the Pacific Blue Cross Health Foundation.
With the help of a $100,000 donation by the Pacific Blue Cross Health Foundation, the Royal Columbian Hospital's Mental Health and Substance Use Wellness Centre has provided excellence in mental health and substance use care in a safe, comforting environment--particularly throughout the COVID-19 pandemic.
"This was an important contribution for us because we know that the mental health of British Columbians has suffered during COVID-19," says Jim Iker, Chair, Pacific Blue Cross Health Foundation Board. "We are so grateful that the new Mental Health and Substance Use Wellness Centre has been able to provide innovative care solutions to address mental health challenges for a greater number of patients at the Royal Columbian Hospital."
Since opening in the Summer of 2020, the state-of-the-art facility has expanded in-patient care services, including 45 beds for acute mental health care, a 10-bed psychiatric high acuity unit, and Fraser Health's first older adult mental health unit with 20 beds. The Centre also features new outpatient clinics that focus on substance use, including a new electroconvulsive therapy clinic and a rapid access to addiction clinic.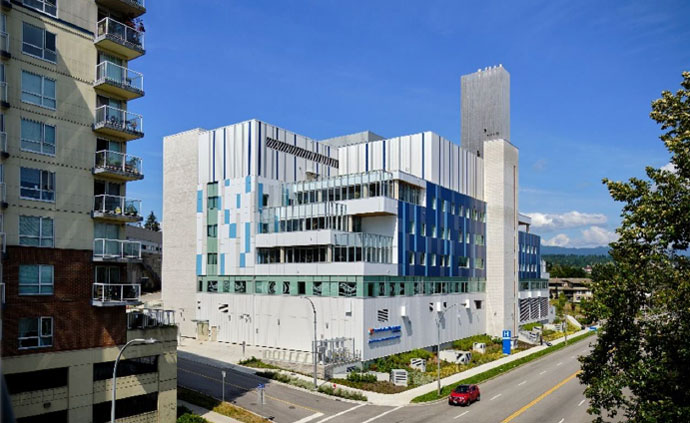 With natural light, views of the Fraser River, and private rooms, the new Centre will help patients heal and return home faster
Feedback from clinicians, frontline healthcare providers, and patients has all been very positive. Dr. Janel Casey of the Royal Columbian Hospital noted that patients have enjoyed the improvements to the facility, including the large private rooms with en-suite bathrooms and outdoor balconies. The clinicians also appreciate the facilities additional space, which has been especially useful during the COVID-19 pandemic with the need for physical distancing.
Jennifer Atkinson, Associate Director, Leadership Giving at Royal Columbian Hospital Foundation is especially appreciative of the support. "Contributions like these have a direct and meaningful impact on the more than 4,000 patients to whom we offer acute psychiatric care each year – and this support extends to their families and loved ones as well. We want to extend our sincere gratitude to the Pacific Blue Cross Health Foundation for their significant investment in the Mental Health and Substance Use Wellness Centre. We are truly grateful for the commitment to Royal Columbian Hospital and the people that we serve."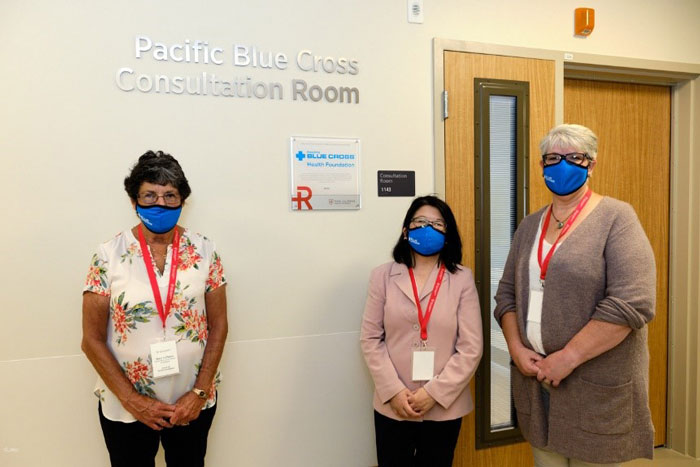 A consultation therapy room at the Centre has been named after Pacific Blue Cross.