Pharmacy Providers | Dispensing the News Newsletter Summer 2023
Friday, Aug 11, 2023
Latest updates from BC PharmaCare, understanding our environmental impact, changes to the First Nations Health Authority's formula coverage and a reminder to sign up for PROVIDERnet.
Latest Updates from BC PharmaCare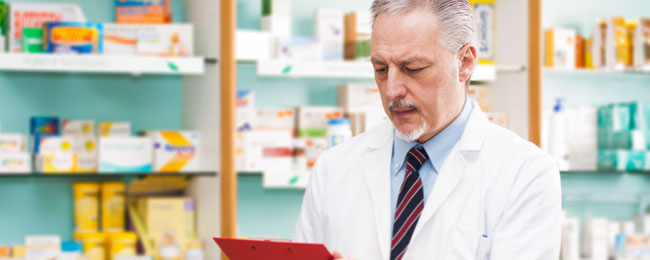 PharmaCare to cover full cost of Opioid Agonist Treatment (OAT)
As of June 6, BC PharmaCare is paying the full cost of regular benefit opioid agonist treatment (OAT) for all B.C. residents enrolled in MSP and non-benefit OAT with Special Authority (SA) approval. 
Under the Full Payment Policy, pharmacies are not permitted to charge any amount directly to patients who are receiving full PharmaCare coverage for a claim. We will be updating messaging to reflect the PharmaCare change.
Pharmacies will see the following return message when entering an OAT product that is fully or partially covered by BC PharmaCare: HD: Patient may qualify for government program.
Visit the BC Government's OAT PINs and DINs website for more information.
FreeStyle® Libre 2 added to BC PharmaCare formulary
As of August 1, BC PharmaCare has added a flash glucose monitor (FGM), the FreeStyle® Libre 2 device to its formulary with Special Authority (SA) approval. Pacific Blue Cross (PBC) will align the FreeStyle® Libre 2 prior authorization criteria with BC PharmaCare special authority criteria.
Pharmacies will be able to submit FreeStyle® Libre 2 claims electronically via the new PharmaCare published PINs.
| | |
| --- | --- |
| Product | PIN |
| FreeStyle® Libre 2 sensor | 43120004 |
| FreeStyle® Libre 2 reader | 43120005 |
Claims no longer need to be submitted manually by patients, pharmacies will now be able to submit electronically.
Once approval is in place, PBC will adjudicate the claim based on plan rules. BC PharmaCare approval is required for both new and existing PBC claims for the FreeStyle® Libre 2, however existing claimants will be given a 6-month grace period to apply for PharmaCare approval.
All existing PBC claimants will receive written communication informing them to apply to BC PharmaCare to obtain Special Authority approval.
---
Understanding the Environmental Impact of your Inhaler​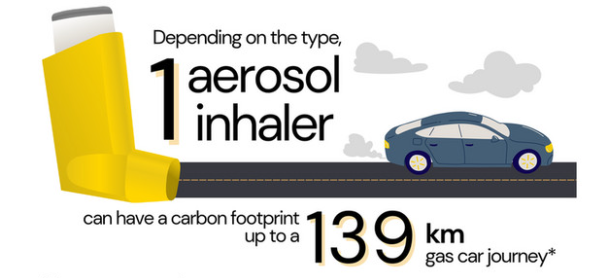 *Adapted from CASCADES' Greenhouse Gas Emissions Estimation in Canadian Healthcare; view the original here. (CC BY-NC-SA 4.0). Detailed Inhaler Carbon Footprint Chart. Available on cascadescanada.ca/resources/inhalers.
According to an article by Therapeutics Initiative, "the easiest and most impactful way to reduce greenhouse gases (GHGs) in primary care is to assess inhaler need and technique, and switch from pressurized metered dose inhalers (pMDIs) to dry powder inhalers (DPIs). A UK randomized trial of 2,236 asthmatics found, 'Patients switching from a pMDI-based to a DPI-based maintenance therapy more than halved their inhaler carbon footprint without loss of asthma control.' The UK National Institute for Health and Care Excellence and British Thoracic Society recommend switching to DPIs.
Hydrofluorocarbon propellants in pMDIs are 370 to 3,300 times more potent as GHGs than CO2. The impact of 100 puffs of an average pMDI equals about 300 km of an average car journey. In Sweden, DPIs account for 87% of inhaler use, a much higher percentage than in BC. 
A 2023 report in the British Columbia Medical Journal estimates that substituting DPIs for pMDIs could reduce inhaler GHGs by 78%, avoiding up to 6,600 tons of CO2 emissions in the Fraser Health region alone. It lists clinical reasons for preferring DPIs in most patients, shows that BC prices of DPIs are similar to pMDIs, and provides a chart that ranks inhalers by their climate impact."
For an interactive version with prices and PharmaCare coverage, visit the BC Inhalers website.
---
Register with PROVIDERnet to get direct deposit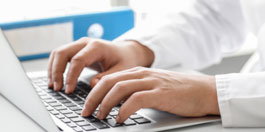 Sign up for PROIVDERnet to electronically submit pre-determination requests and set up direct deposit. Experience the benefits of a real-time system that provides you with immediate results and only takes a few minutes to sign up. Once registered, you will promptly receive an email confirmation with your login information.
Signing up for direct deposit in PROVIDERnet not only saves you time but also ensures swift payment processing. Payments will be deposited directly into your business bank account on a weekly basis. Say goodbye to worrying about lost mail or having to visit your bank to deposit a cheque. 
Signing up is easy:
Sign into your PROVIDERnet account or register for an account here.
In PROVIDERnet, click on the Account
Add your direct deposit information.
---
Reminders !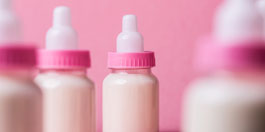 As of April 2023, the First Nations Health Authority (FNHA) Formula coverage and claiming criteria has changed.
Submitting requests for infant formula coverage
Infant formula requests are processed by the First Nations Health Benefits (FNHB) team:
Prescriber must complete the FNHA Infant Formula Request Form and fax it to the FHNB team at this fax number: 1-888-299-9222 for review.
Please allow five (5) working days to process a request.
Decision will be sent to prescriber and pharmacy.
Should you have any questions or concerns regarding a case, please call FNHA Health Benefits at 1-855-550-5454.
For pharmacists processing infant formula claims for eligible clients:
Use the corresponding item number for the approved infant formula from the table below:
Category
Brand Name
DIN/Item Number

Infant Formula

ALIMENTUM 237ML

95900001

ALIMENTUM 945 ML

899224

ALIMENTUM PDR 400G

95900047

ENFAMIL A+ CONCENTRATE 385ML

95900003

ENFAMIL A+ LACTOSE FREE

99004201

ENFAMIL A+ POWDER 663G (includes Gentlease)

95900164

ENFAMIL A+ READY TO FEED 237ML (includes Gentlease)

95900007

ENFAMIL ENFACARE A+ NURSETTES 59ML

95900152

ENFAMIL ENFACARE A+ POWDER 363G

95900009

GOODSTART OMEGA 3 & 6

9991315

NEOCATE INFANT FORMULA 400G

95900025

NUTRAMIGEN A+ LGG POWDER 561G

95900027

PURAMINO A+ PDR 400G

95900035

SIMILAC ADVANCE NEOSURE POWDER 363G

95900036

SIMILAC GO & GROW

95900042
---