Dental Providers | Word of Mouth Newsletter Summer 2022
Wednesday, Jul 27, 2022
Bringing you the latest in dental claims news, including tips to optimize your claims submissions for FNHA and MSDPR clients.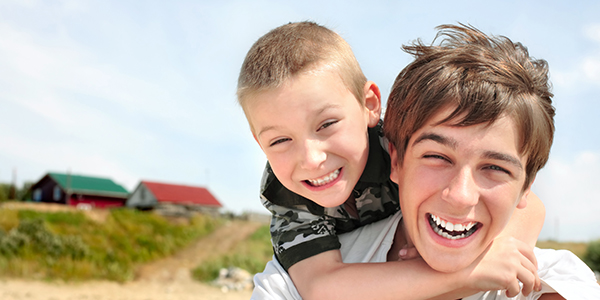 Avoid reimbursement delays with these submission guidelines for FNHA major services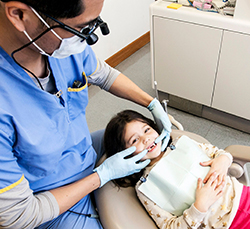 The First Nations Health Authority (FNHA) dental policy provides up to 100% coverage for major services subject to the rules, criteria, prices, and specific benefit limits outlined in the PBC Dentist Fee Schedule and FNHA Dental Fee Supplement Guide.
To ensure medical necessity for treatment, additional processes and reviews have been designed for FNHA clients to ensure treatment meets criteria for coverage. Follow these guidelines to ensure a seamless claims experience for FNHA major services:
Submit complete treatment plans for all proposed major services
It's important to submit complete treatment plans for all proposed major services for a FNHA client on your pre-determination. This ensures supporting documentation is reviewed when reaching the $4,500/5 year role.
Do not separate and submit services across multiple submissions as these services for FNHA clients will require supporting documents to be reviewed once the limit of $4,500/5 years is reached.
In addition, always indicate the lab fee costs (estimates are acceptable) so that pre-determinations reach the applicable $4,500/5 year rule.
Crown and bridge work more than $4,500 requires supporting documentation
Please ensure all supporting documentation for the complete treatment plan with estimated lab amounts (including all proposed major services for a client) is submitted together by mail for review. This includes clear, original, diagnostic-quality radiographs and photographs, clinical descriptions, and diagnostic and/or working models.
To avoid processing delays with electronic CDAnet submissions, please only submit your dental claim/pre-determination once. If a real-time decision is not provided immediately, the claim has been pended for manual review. Submissions are reviewed in the order they are received so resubmitting them will only add delays to our processing times.
---

7 reminders to ease your claims experience for FNHA orthodontic treatment​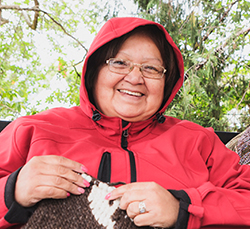 From pre-determinations to diagnostic records, claim submissions for FNHA clients requires additional documentation to meet criteria. Here are 7 reminders to ease your claims experience.
One-time appliances are not a benefit
Pre-authorizations are valid for one year
Treatment must be provided by the same dentist who submitted and received approval on an orthodontic pre-authorization
The approved financial breakdown of a treatment plan must be followed. This includes initial, monthly, and quarterly fees
Pre-determinations are required for orthodontics when submitting for FNHA clients. All the required information must be submitted, or the submission will be rejected
A pre-determination must be requested on one of the following forms:
Canadian Association of Orthodontist (CAO) Standard Orthodontic Information Form
Standard Dental Claim Form
Dental Claim and Treatment Plan Form
Pacific Blue Cross Dental Claim Form
Pre-treatment diagnostic records must include the following:
Diagnostic orthodontic models (physical models: either trimmed stone models or 3D–printed models with the centric occlusion position marked or photo models: where overjet, overbite, and labio-lingual spread are documented in millimeters)
Cephalometric radiograph with associated scale for calibration
Photographs: frontal and profile views; intra-oral depicting right and left occlusal relationship as well as anterior views
Panoramic radiograph
Further details are available in our FNHA Fee Supplement
---

MSDPR clients must meet the following criteria for crown and bridge coverage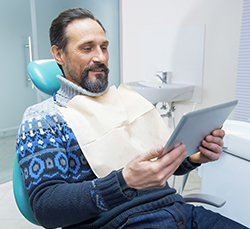 The intent of the MSDPR (Ministry of Social Development and Poverty Reduction) dental benefits program is to provide coverage for basic dental services. It's important to remember that crown or bridgework for MSDPR clients must receive pre-authorization and meet the Ministry's Schedule of Fee Allowances criteria to be considered for coverage. 
As stated in the Ministry Fee Schedule:
The Ministry recognizes that in some exceptional circumstances the appropriate treatment for a compromised tooth is a crown or bridgework. An exception to the general policy of providing a conservative dental restoration or removable prosthetic may be considered if the individual meets the criteria of specific Ministry categories and the Ministry is of the opinion that the person has a dental condition that cannot be corrected through the provision of basic dental services because:
(a) the dental condition precludes the provision of the restorative services set out under the Restorative Services section of the Ministry's Schedule of Fee Allowances – Dentist, and
(b) one or more of the following circumstances exist:
i. the dental condition precludes the use of a removable prosthetic;
ii. the person has a physical impairment that makes it impossible for him or herto place a removable prosthetic;
iii. the person has an allergic reaction or other intolerance to the composition or materials used in a removable prosthetic;
iv. the person has a mental condition that makes it impossible for him or her to assume responsibility for a removable prosthetic.
It is important to note that when a case presents an option of effective remedial treatment by the use of either:
an amalgam, composite or prefabricated restoration or a removable prosthetic, or
a crown or bridgework, the restoration or removable prosthetic must be used.
In all instances the affected tooth or teeth must have functional occlusion and must be periodontally sound with a good, long-term prognosis.
In addition to the criteria above, written pre-authorization must be obtained prior to treatment and the following items must be submitted with the treatment plan for review:
Recent mounted bitewing x-rays or a current panorex film (must be within 1 year)
Current periapical x-ray of tooth/teeth involved (must be within 1 year)
List of all teeth missing
Date and condition of any existing prosthesis and teeth involved. If there is no existing prosthesis, the length of time the teeth have been missing
Why treatment needs cannot be met through the Basic Dental Program (conventional restorations, pre-fab ss or plastic crowns, partial denture, etc.)
Relevant information regarding the client's medical condition(s) that would support the need for a crown or bridge
Only treatment outlined in the Ministry's Schedule of Fee Allowances – Crown and Bridge will be considered for coverage under this program.
---

Tips for a seamless pre-determination submission process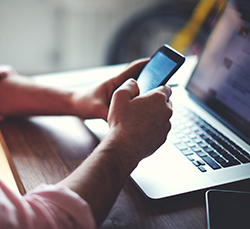 If you're unsure of what is covered under your client's plan, we recommend submitting a pre-determination so that you can confirm if and how much of the costs will be covered before treatment begins. Please remember that claim paid amounts may differ from the pre-determination based on actual fees submitted and per coverage limits remaining at the time of claim processing.
Submit all proposed treatment together
Ensure all pre-determinations are submitted with the complete treatment plan and estimated lab amounts including the entire list of proposed services. Do not separate services across multiple submissions. This way, pre-determinations will accurately reach applicable financial limits.
Submit a revised treatment plan if the course of treatment changes
If the course of treatment changes after the initial pre-determination is processed, please submit a revised treatment plan for review.
Include lab fees
Always indicate the lab fee costs (estimates are acceptable) on your pre-determinations to help avoid misunderstandings and delays when you submit your claim for processing.
Don't forget supporting documentation requirements
Include the necessary supporting documentation outlined in the restorative section of the PBC Dental Fee Schedule. Radiographs submitted with a pre-determination must be clear, original, diagnostic quality radiographs. Please do not submit panoramic radiographs or copies of radiographs. Pacific Blue Cross only returns original radiographs, study models and clinical photos (that are printed on photo quality paper).
Reminder that onlays are subject to the criteria outlined in the restorative section of the PBC Dental Fee Schedule. Pre-determinations for onlays are required and must be accompanied by clear, original, diagnostic quality radiographs and either a clear photograph or study model. Documentation must include a clinical description. A working model or cerec printout of the completed onlay must be available upon request. Onlay claims received without a previously approved pre-determination on file may be reimbursed at a lower cost alternative.
Reminders for major restorative claims
Major restorative services are covered under PBC plans only if no other material could be used that would conform to the general principles of basic dentistry. Major reconstruction of decayed teeth is eligible only when basic restorative materials cannot be used satisfactorily.
Patients choosing to have gold, porcelain, or ceramic, where other material would suffice, should be advised that they will be responsible for the difference in the cost of gold, porcelain or ceramic, and the cost of alternative adequate material. Application failure does not meet our criteria to be eligible for major restorative services.
The replacement of existing services is eligible only when they are no longer functional, repairable, or if a major restoration is not serviceable.
Not eligible:
Dentistry for congenital malformations or purely cosmetic purposes.
Restorations necessary for restoring vertical dimension and/or restoring occlusion.
In all crown and bridgework, a buildup of a tooth by use of amalgams or pins or other such material, other than that provided in the schedule.
Gingival troughing or limited recontouring is considered included in the cost of the total restoration.
Services that were not pre-determined
Claims for services submitted without a pre-determination may be subject to review and require additional supporting documentation. Services and procedures that were pre-determined must be completed and considered successful before submitting a claim for payment.
---