To our Trusted Brokers,
As BC's health benefits society, the health and wellbeing of our members and employees is our top priority. We also recognize the role Pacific Blue Cross plays in the health care of you and your family. As the situation surrounding COVID-19 (coronavirus) continues to evolve, we want to do our part to ensure the health of our community.
COVID-19 is proving to be a great test for us all, but rest assured we continue to operate—just differently. We are following recommendations from the government and health authorities to protect the safety of our employees who serve our clients and members. To support social distancing guidelines and those staying home following travel, we have begun to work remotely.
Our precautionary measures to fight the spread of the virus will have impacts as we deliver our plan:
Paper claims, calls, and emails will be temporarily delayed.
Our walk-in centre remains closed.
Travel emergencies will continue to be handled by calling Medi-Assist.
Disability payments will be prioritized.
Prescription medications will follow recommendations by the Ministry and the BC College of Pharmacists.
We have created a member COVID-19 Resource Centre with information on the pandemic, answers to questions on benefits or insurance coverage, details on prescription medications and early refills as well as mental health support to help manage and navigate these difficult times.
Payment cheques and direct deposit payments continue to be processed.
We also ask that you help us fight the spread of COVID-19. We are doing our part to remove paper processes which encourage social distancing and help the environment. Travel commissions can now be directly deposited into your account. Please click here to begin the process and download our direct deposit form.
We will continue to follow the recommended approach from the local health authorities for protection and prevention. And we'll keep you informed of any updates.
Healthy wishes,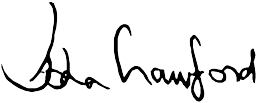 John D. Crawford
President and Chief Executive Officer
Pacific Blue Cross
What can Brokers do to help?
We ask that you help us fight the spread of COVID-19 by encouraging social and physical distancing.  While our walk in centre is closed, our phone lines are open as usual. Our Travel Web resources are available 24/7, and for any additional questions, our Broker Account Executive, Andre Rahal, is here to assist you.


Finding solutions to benefits during COVID-19
We understand the vital role you play in the healthcare ecosystem and members to their benefits. As the impact of COVID-19 (coronavirus) continues to evolve, we understand the financial challenges.  Yet, today – more than ever, healthy benefits are critical. We are doing what we can to help with clarity, adjustments and flexibility.
Travel Insurance
The health and financial impacts of the COVID-19 pandemic are being felt across the world. We wanted to keep you up to date on some of the processes that may affect your clients and provide you with ways in which you can make their experiences a little easier.
Are my clients eligible for a refund of their premium?

Refunds of Premium are processed without delay for any plan that has not yet come into effect, by calling our call centre at 604-419-2000 or by emailing

 

InHealth@pac.bluecross.ca

 

to have one of our representatives call back to confirm credit card information.
Plans that include trip cancellation or interruption are not eligible for refunds. If your client has a trip cancellation as a result of the COVID-19 pandemic, claims forms are available at:

 

https://www.pac.bluecross.ca/pdf-bin/100/10-60-063_TripCancel.pdf

Remember to include proof of cancellation and all relevant invoices for your claim
Please note, we are processing trip cancellation in date order according to trip dates. If the cancellation is longer than 14 days away, you may experience a delay in processing.  We apologize as we work to process all the claims we have received in this unprecedented time.

Annual plans are not eligible for premium refunds
In lieu of posted mail, Early Returns for single trip plans will be accepted by email to

 

InHealth@pac.bluecross.ca. The premium will be calculated from the date we receive the email request. Please be sure to include the certificate number in your request.

Can one of my clients who is considered an Essential Service Worker still obtain coverage through Pacific Blue Cross?

Essential Workers who are permitted to cross the Canada-US border during the COVID-19 border closure are not subject to our travel advisory exclusions. These vital members of our communities can travel comfortably knowing that their policies remain in full force and validity, according to the terms and conditions of the contract, to the maximum limits of their plans.

This would include truck drivers, health care workers, airline crew staff, or any other essential worker who is permitted to cross the Canada-US border during Level 4 advisory.

Coverage will be in force for any annual and single trip plans that are already in force, as well as any new plans purchased.
COVID-19 related illness will be covered for these workers.

Can clients who are still currently out of country purchase an extension to their coverage?

As the COVID-19 situation grows around the world, we feel that we must stand with the Government of Canada in their message to travelling Canadians. It is our duty to ask that our Members return to Canada as soon as they are able to do so.  

We are very concerned that strain on global healthcare systems could cause Canadians who experience any kind of medical incident – even those unrelated to COVID 19 – a considerably reduced level of care, potentially putting them at further risk.  Travel restrictions will make it impossible for family to visit hospitalized Canadians abroad.  Members may not be repatriated to Canada to continue their care at home, as our hospitals, doctors and nurses are reallocated to COVID 19 needs.

As a result and in alignment with our policy language, we will not be providing extensions of coverage, effective immediately.  Canadians who stay at their destination beyond their original travel dates will be no longer be eligible for coverage beyond their original expiry date.

For Canadians who are unable to return because of airspace, border, or health restrictions of their destination countries, we urge them to contact Global Affairs to learn more about their plans to medically protect our Canadians who find themselves stranded abroad.

This restriction on extensions does not apply to Essential Service Workers as we have defined above.

Can I receive my Travel commissions through direct deposit?

We are pleased to let you know that we will be able to pay Travel commissions by direct deposit.
If you wish to have direct deposit initiated, please download this form.
At this time, this service is only available for travel commissions. Personal Health commissions will continue to be paid by cheque.
Your commission statement will continue to arrive by postal mail as we transition our processes.