Supporting wishes this holiday season
Wednesday, Dec 8, 2021
Meet Remi and Ellie. This year, we'll be supporting their wishes through our ongoing partnership with Make-a-Wish Canada.
Pacific Blue Cross and Canadian Blue Cross organizations have been supporting Make-a-Wish Canada for over 30 years by providing free travel insurance for over 25,000 dream trips, lighting up smiles around the world.
This year, we'll be granting wishes for two children – Remi and Ellie – to help ensure they have plenty of joy this holiday season after enduring a very difficult few years.
A wish comes true for Ellie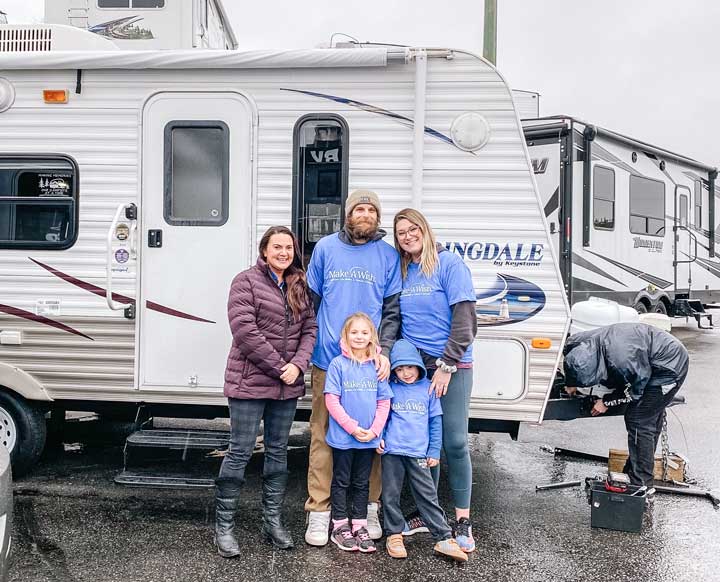 In 2018, at the age of two, Ellie was diagnosed with a very rare and aggressive tumour located under her jaw. Over the course of seven-and-a-half months she underwent intense chemotherapy, surgery, and radiation.
Ellie loves camping and being outdoors. To keep her spirits high during treatment, Ellie and her family talked about all the camping they were going to do once she got better.
Ellie is now five years old, and her wish was for a travel trailer so her family can make a lifetime of memories together doing what they love.
On behalf of Pacific Blue Cross members across British Columbia, we've given Ellie her wish this holiday season. When she found out that her wish for a travel trailer had finally come true, she was over the moon. Ellie and her family can't wait to explore!
Thank you to all our members for helping give Ellie her wish this holiday season.
Holiday gift box for Remi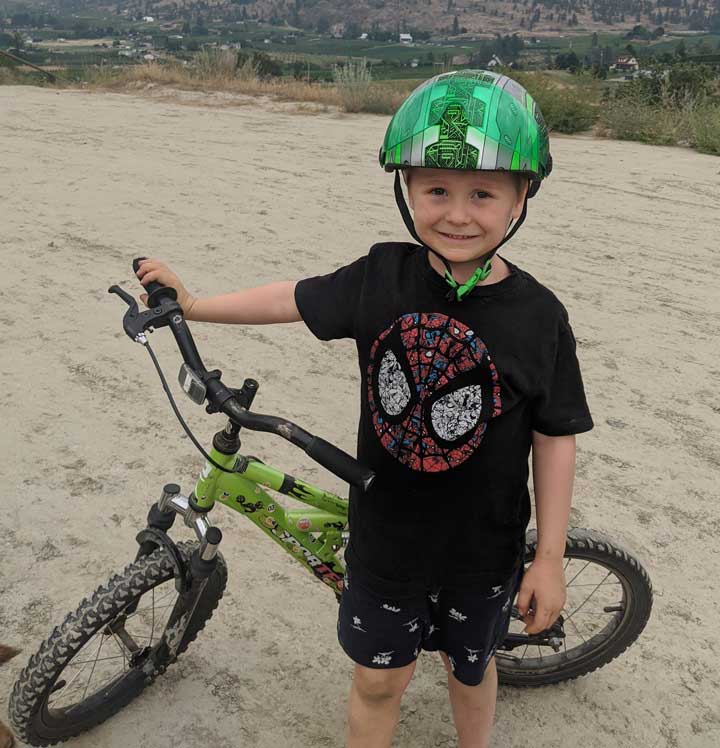 Remi is an incredibly brave and happy five-year-old. He loves superheroes, going on amusement park rides, and playing with Legos.
Remi was diagnosed with stage 4 neuroblastoma when he was three months old. He is currently in remission and is starting kindergarten this year. 
This year, Pacific Blue Cross staff and management is giving Remi a personalized Make-A-Wish holiday gift box filled with his favourite things. In addition, we'll be donating $5,000 in proceeds from our online travel insurance sales. So, if you're planning a trip and need travel insurance, you can buy online and contribute to Remi's wish.
From all of us at Pacific Blue Cross to you, healthy holidays.