Pacific Blue Cross celebrates Indigenous resilience at Healing Our Spirit Worldwide Gathering
Thursday, Sep 21, 2023
The event brought together thousands of Indigenous leaders and health care professionals from around the world to share and celebrate the healing power of traditional Indigenous knowledge and cultures.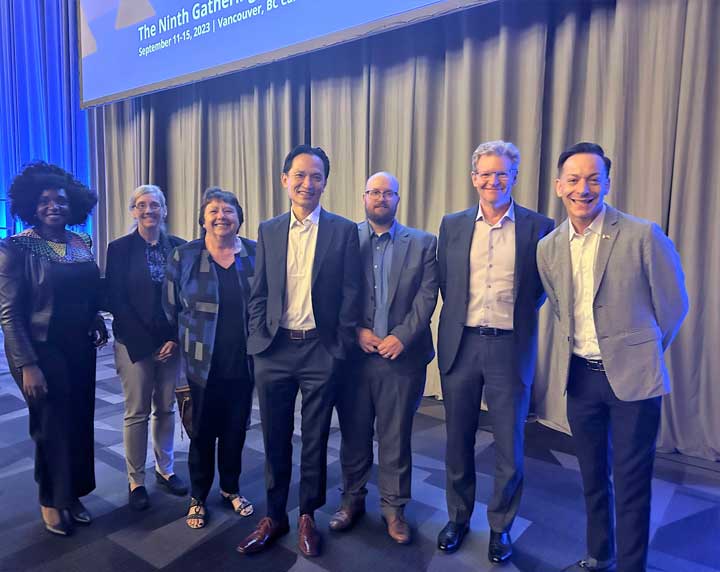 Pacific Blue Cross was honoured to support Healing Our Spirit Worldwide (HOSW) – the Ninth Gathering as a Balsam Fir-level sponsor this year.
The event in Vancouver, on the unceded and ancestral territories of the Musqueam, Squamish and Tsleil-Waututh Peoples, ran from September 11-15, and was hosted by the First Nations Health Authority. The goal of the event was to celebrate the diversity, strength and resilience of First Nations and Indigenous people; gatherings take place in different international locations every four years.
As sponsors of the mental health sessions and workshops, members of the Pacific Blue Cross team had the opportunity to attend the conference as participants and volunteers.
"It was truly inspiring to witness and celebrate this gathering of Indigenous minds and spirits," said Leza Muir, Senior Vice President and Chief Operating Officer. "We're grateful for the chance to support this gathering as a result of our partnership with the FNHA, and for the opportunity to bring together the global Indigenous health community to celebrate the resilience of Indigenous people."
This year's theme, "Celebrating Resiliency," honored Indigenous teachings and provided an opportunity for Indigenous people from around the world to share their knowledge, wisdom, experiences and learnings. This exchange aimed to foster relationships, mutual understanding and new opportunities, ultimately reinforcing the resilience of Indigenous peoples.
Attendees from around the world — many coming from as far as Australia, New Zealand, Hawaii — gathered for presentations, workshops, cultural performances, healing activities and entertainment by Indigenous performers.
The tenth gathering will be hosted by the National Indian​ Health Board​ in Washington, D.C.