MOVE Adapted Fitness receives $10,000 from PBC Health Foundation
Monday, Jul 16, 2018
The Pacific Blue Cross Health Foundation is proud to support Victoria's MOVE Adapted Fitness with a donation of $10,000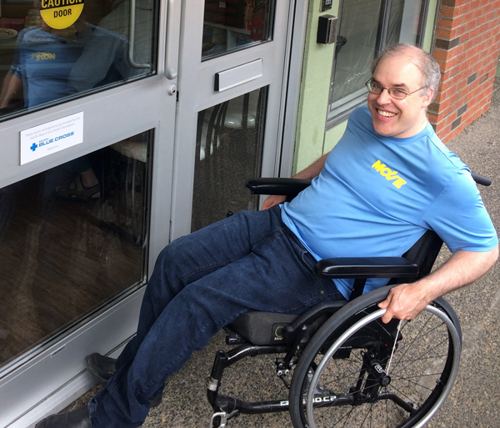 The Pacific Blue Cross Health Foundation is proud to support Victoria's MOVE Adapted Fitness with a donation of $10,000. MOVE helps people of all ages who are affected by spinal cord injuries, brain injuries, strokes, Parkinson's Disease, Multiple Sclerosis, Cerebral Palsy and other neurological conditions. 

The funds recently helped the organization purchase new automatic doors in support of their Supported Therapeutic Exercise Program (STEP). This life-changing program provides supported therapeutic exercise and access to specialized equipment for low-income clients who are living with a disability. In addition, STEP offers personalized exercise programs, weekly one-on-one athletic therapy support and social engagement activities – all with the goal of helping clients increase their independence and connection to a group of individuals with similar experiences. 

Read the full news release. 

To learn more about MOVE Adapted Fitness and their work, visit their website. 

The Pacific Blue Cross Health Foundation was created in 2012 and supports organizations in B.C. that are improving outcomes in the areas of chronic disease and mental illness. If you know of any not-for-profit organizations interested in applying for funding, invite them to visit the Health Foundation page.