John Crawford and Genesa Greening: Investment in women's health crucial to BC's economic recovery
Friday, Nov 27, 2020
Opinion: A new report confirms what many suspected — that women have overwhelmingly shouldered the burden of the pandemic, exacerbating the long-standing discrepancies between men and women's mental and physical well-being.
Earlier this week, Pacific Blue Cross and the BC Women's Health Foundation jointly published the groundbreaking Unmasking Gender Inequity report on the mental, physical, and economic impacts of the COVID-19 pandemic on women.
The report confirmed what many suspected – that women have overwhelmingly shouldered the burden of the COVID-19 pandemic, exacerbating the longstanding discrepancies between men and women's mental and physical well-being.

With one in five (20%) women in BC working within the healthcare industry, and more than half working in essential service-related industries,1 women have courageously faced some of the province's most high-risk and high-stress work environments.

In addition to being on the frontlines of BC's pandemic response, women have also been at the helm of public health organizations across the province, with the majority of BC's regional health authorities led by female presidents and Dr. Bonnie Henry serving as the province's chief public health officer. 
Women employed in other industries are also playing an essential role, with nearly a third (30%) of all women in BC actively supporting someone with a long-term illness or disability, at the estimated cost of six million hours of unpaid work per week.2

While these findings illustrate the crucial contributions of women throughout the pandemic, they also underscore an important truth – that women will also play an outsized role in our province's recovery, both from a public health and economic perspective.
In British Columbia, for example, over 40% of the province's small businesses are owned by female entrepreneurs,3 making BC the province with the single highest proportion of women-owned small businesses in Canada.4
Before the pandemic, women-owned businesses were also the fastest growing in the province,5 and annually, female entrepreneurs contribute an estimated $148 billion to the Canadian economy while employing millions of workers.

These figures demonstrate why it is crucial for both public and private sector employers to invest in the mental and physical support necessary to enable women to continue playing the integral role they do.
For employers in BC, this means auditing and assessing existing workplace policies and plans to ensure they are inclusive of the needs of women. These measures can range from making work hours flexible to acknowledge the challenges of family responsibilities during the pandemic, to holistically re-examining health benefits policies to ensure they are tailored to the health needs of men and women.
In PBC's effort to better understand what those health needs are, we recently partnered with the BCWHF to co-develop health insurance solutions that are specifically designed to meet the needs of women and will make accessing healthcare during the pandemic quicker and easier. 
Features like online mental health support and 24/7 on-demand access to doctors allow women to access health care when they need it. Recognizing that these are uniquely challenging times in BC, Pacific Blue Cross now offers increased psychology and physiotherapy benefits for new parents on our small business plans.
Protecting and improving women's health outcomes during the pandemic is something everyone can play in a role in. Through the BCWHF's Women's Health Research Fund, for example, individual and corporate donations go towards conducting important research into understudied areas of health and spearheading a wide range of initiatives focused on supporting women's health.
What the COVID-19 pandemic has illuminated above all else, is that making these investments is critical to promoting women's mental and physical health. After all, women are not just essential workers. They are essential.
John Crawford is the President and CEO at Pacific Blue Cross. Genesa Greening is the President and CEO of the BC Women's Health Foundation.
https://theprovince.com/opinion/op-ed/john-crawford-investment-in-womens-health-crucial-to-b-c-s-economic-recovery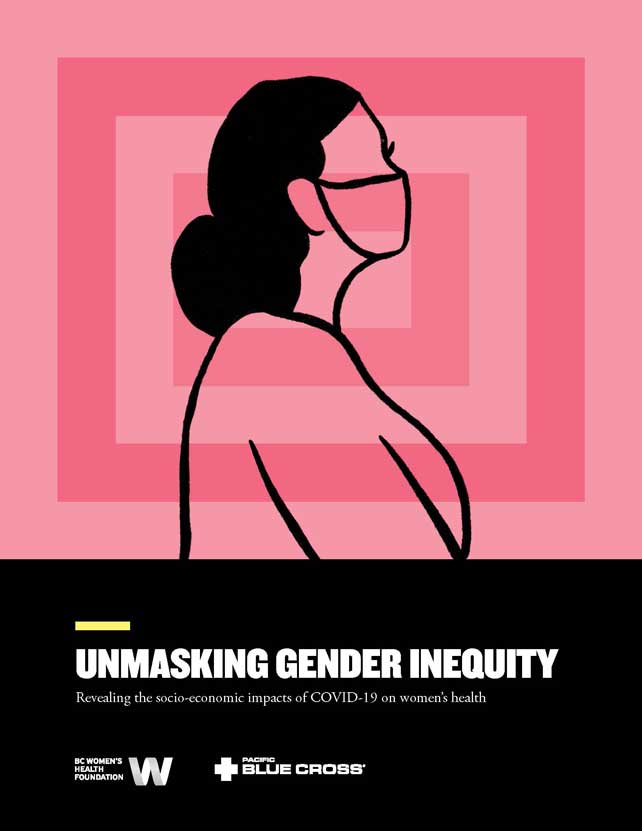 View the Report