Celebrating Pride
Tuesday, Jul 20, 2021
At Pacific Blue Cross, we pride ourselves on having a workplace that celebrates all employees regardless of gender expression, gender identity, and sexual orientation.
To help strengthen our commitment to the LGBTQIA2S+ community, we're celebrating Pride from June until August, which means we've got lots of exciting Pride initiatives happening this year.
Promoting Pride Month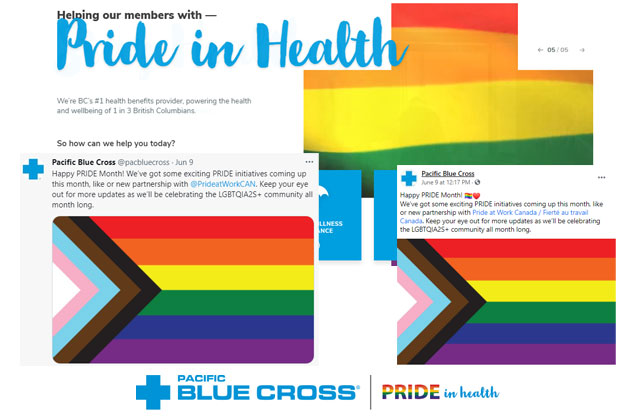 Our Pride celebrations kicked off in June for Pride Month with our team helping to spread the word by incorporating a Pride logo to our Pacific Blue Cross email signatures. Other awareness initiatives included updating our website homepage to showcase Pride in health and spreading the word on our social media channels.
Pride at Work partnership


In June we were thrilled to enter a new and exciting partnership with Pride at Work Canada. The partnership represents another step towards achieving our Diversity, Equity, and Inclusion (DEI) goals at Pacific Blue Cross.
Through dialogue, education, and thought leadership, Pride at Work Canada empowers employers to build workplaces that celebrate all employees regardless of gender expression, gender identity, and sexual orientation. Our partnership helps to improve our understanding and representation of LGBTQIA2S+ people and demonstrate our commitment to this community.
We're looking forward to working with Pride at Work to create a more safe and inclusive workforce where every individual feels valued for their differences, and employees feel empowered to freely participate regardless of race, ethnicity, gender, sexual orientation, religion, ability, education level, parental status, or socioeconomic status.
Supporting Burnaby Pride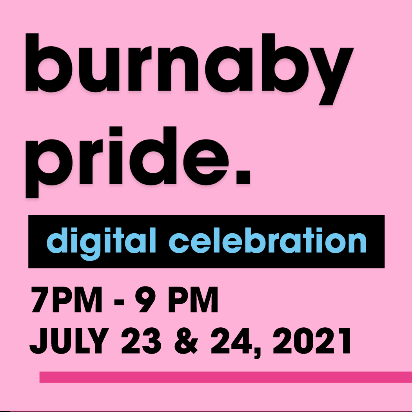 Pacific Blue Cross and CUPE 1816 are proud to once again support Burnaby Pride – a community initiative that we are very passionate about.
Burnaby Pride is a collaborative community project that has garnered overwhelming support from several agencies and organizations based in Burnaby and the surrounding communities. We are excited to make this contribution to celebrate the LGBTQIA2S+ community in Burnaby and beyond, and we're looking forward to celebrating the festivities virtually on July 23rd and 24th!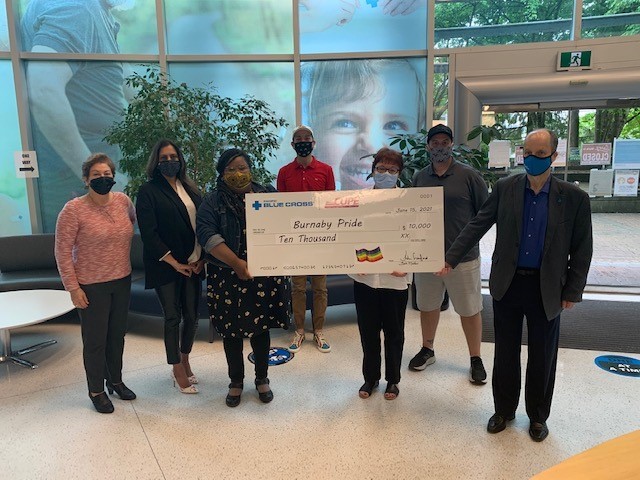 Pacific Blue Cross and CUPE 1816 present Burnaby Pride with a $10,000 donation to support this year's Pride festivities.
Pride Week 2021
Pride Week is always an important week of celebration on the Pacific Blue Cross calendar. Not only does this year's Pride Week coincide with the Burnaby Pride celebrations, we'll also be celebrating with our own team. Planned initiatives include raising the Pride Flag at our Pacific Blue Cross headquarters, a LGBTQ2S+ community panel discussion on how we can champion a more diverse, inclusive, and safe environment, and providing Pride cookies to our team. We'll also be collecting Pride pledges from our team members to increase visibility, inclusion, and safety for LGBTQ2S+ in our organization and community.
​