Celebrating our support of Ronald McDonald House
Wednesday, Aug 3, 2022
Ronald McDonald House offers accommodation for sick kids and their families who must travel long distances for life-saving treatment
Members of the Pacific Blue Cross Health Foundation board recently visited Ronald McDonald House to celebrate our three-year $15,000 sponsorship of the Adopt-a-Room program.
Ronald McDonald House BC & Yukon in Vancouver is a 73-bedroom house that offers accommodations for sick kids and their families who must travel long distances for specialized care or life-saving treatment. It is built on the belief that keeping families together is an essential part of healing children with serious illnesses.
The Adopt-a-Room program allows organizations to support one of the rooms at Ronald McDonald House so families can keep close without worrying about the financial pressure that comes with being far from home.
"By adopting a room, your compassion and generosity provide a safe, supportive environment for families, while contributing to the financial and mental wellness required to heal. Your gift gives families that space and the ability to stay together."
-- Richard Pass, CEO, RMH BC & Yukon
Jim Iker and Anna Karamanoglu of our Health Foundation board recently had the opportunity to visit Ronald McDonald House to witness the incredible work the organization does to support British Columbia and Yukon families.
"To visit Ronald McDonald House and witness their fantastic facilities and the amazing work they do to support children and families who are going through such a difficult time was a remarkable experience. I'd like to extend my gratitude for giving us the chance to see our support in action, and for all the amazing work Ronald McDonald House does."
--Jim Iker, Board Chair, Pacific Blue Cross Health Foundation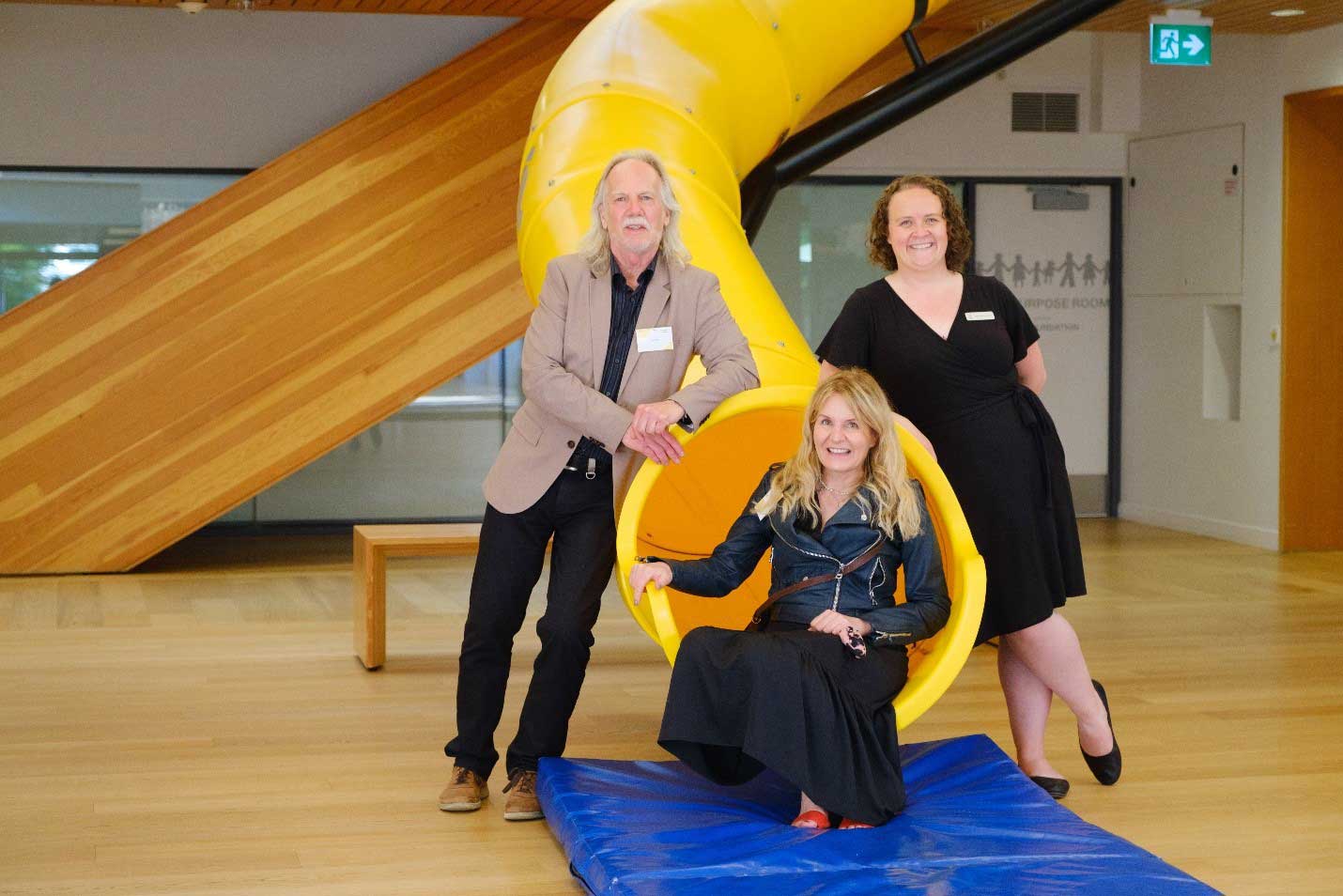 Left to right: Jim Iker, PBC Health Foundation Board Chair; Anna Karamanoglu, PBC Health Foundation Board, Melissa Swindells, Director, Annual Giving, RMH. Masks were removed for photography purposes.