Pacific Blue Cross Launches New Critical Illness Insurance Product
Monday, May 6, 2019
With plans starting at 20 cents per day, Pacific Blue Cross Critical Illness Insurance allows Members to focus on what matters most when hit with an unexpected illness—their health.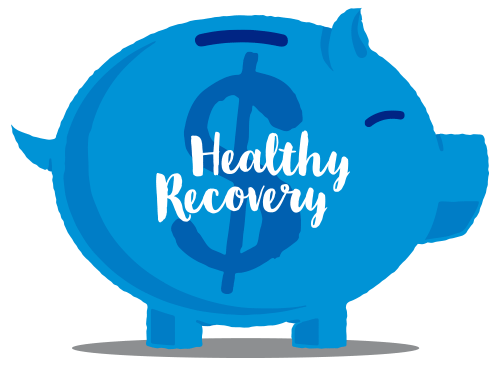 At Pacific Blue Cross, we're known for improving health and wellbeing, and now that includes looking after your financial health. Today, we're announcing the launch of a Critical Illness Insurance product that provides a one-time, tax-free payment to help cover expenses when faced with life-threatening illness. From rising housing costs to child care and credit card bills, it's no secret that getting by in times of illness can be challenging, especially in a province like B.C (we know, we live here too!) From dipping into savings to relying on crowdfunding campaigns, making ends meet when hit with a serious illness can be tough.


How prepared are you?
Recent survey results* reveal that almost half of British Columbians don't have critical illness or disability insurance, and 70 per cent of respondents have never considered purchasing it at all, with affordability given as one of the primary reasons.
At a time when the chance of developing cancer is above 40 per cent, and one out of two heart attack victims is under the age of 65, it's important to be prepared for the unexpected. For those affected, these types of conditions can require significant time off work, which can mean a substantial loss of income.
With plans starting at .20 cents per day, Pacific Blue Cross Critical Illness Insurance provides financial support at a time when unexpected expenses, a drop in income, and the emotional and physical difficulties associated with a major illness or injury can quickly become overwhelming. By providing a tax free, lump sum payment that can be spent on anything you need, the financial security provided by Critical Illness Insurance gives our Members peace of mind so they can focus on recovery.
"We are already known across the Province for caring about the health and wellbeing of our members, and this product allows us to provide even more support when they may need it most," says John Crawford, President and CEO, Pacific Blue Cross. "That's why we are so excited to be launching such a flexible insurance product to counteract the inevitable loss or reduction of income if Members are hit with a critical illness, so they can maintain a quality of life that is suitable for recovery."
Critical Illness Insurance can help Members pay for:
Rent or mortgage
Child care costs
Property taxes/condo fees
Groceries
Loans and credit card payments
Home maintenance
Utilities
Replacement of spousal salary
Home adaptation
In-home support
To learn more about Critical Illness Insurance and to find out how much a critical illness could cost you, visit pac.bluecross.ca/phi/ci. Just like our travel plans, Pacific Blue Cross Members save 10%.
* Results are based on an online study conducted from November 29 – December 3, 2018