Enjoy the benefits of Member Profile
Click on each image below to see larger view.
Go paperless!
Submit online claims for prescription drugs, physiotherapy, massage therapy, acupuncture, chiropractic services, naturopathy, psychology, podiatry, vision care expenses and monthly orthodontic treatments.
Submit claims in three easy steps
Choose the service that matches your claim.
Enter your claim details.
Review, make edits if necessary and press 'Update' to submit your claim.
Know instantly if your claim is approved
See how much you will be reimbursed immediately after you submit your claim. You will receive an email and official statement notice when funds are deposited to your bank account. With online claims in Member Profile, payments are processed more quickly.
Retrieve your ID card on the go
Download and print your ID card or send it to your mobile device. Important note: as of April 4, 2014, ID cards no longer show dependents or Pay Direct Drug Coverage information.
View the sample image
. You can view all of this information in Member Profile. When claiming for dependents, identify them by name and birthdate. Dependent numbers are no longer required.
Top up coverage by other insurers
Submit unpaid portions of claims paid by another insurance carrier that may be eligible for coverage under your Pacific Blue Cross plan.
Build a provider address book
Forgot the address or details of your provider since you last submitted a claim? Member Profile will save information you've entered so you don't have to re-enter it every time.
View your benefit coverage at a glance
View an illustrated summary of your claims and the total out-of-pocket savings that your benefit plan provides.
Track your benefit eligibility and limits
Not sure how close you are to the limit for a particular benefit, or if you're covered at all? Our simple charts clearly illustrate your eligibility for benefits and how much room is left in your coverage. They are searchable by category or name of benefit.
Save on out-of-pocket drug expenses
Before going to the pharmacists to fill a prescription, find out if your medication is covered and how much you are eligible to claim. If it isn't covered, you might be able to save by switching to an alternative drug in consultation with your doctor or pharmacist.
Change your address
Relocating? Change your address online to keep your contact details up to date.
Certify over-age dependents
Respond quickly to over-age requests if your over-age dependent is a student.
Add or update other benefit coverage
If you obtain additional coverage from another insurer, update this information in Member Profile for more accurate claims adjudication.
Open a Member Profile account for your spouse
Adjust your settings to enable your spouse to open a personal Member Profile account, to manage benefit claims, perform searches and explore free educational resources in My Good Health.
Print your out-of-country benefits summary
Quickly retrieve a copy of your plan enrollment details when you need it.
Print your enrollment page
Bring this with you when required to show proof of medical insurance.
Evaluate costs of proposed major treatments
Find out if major treatments, such as dental crowns, are covered and how much of the treatment costs would be reimbursed by your plan.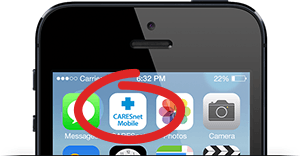 Don't forget Pacific Blue Cross on the go
Pacific Blue Cross mobile provides on the go access to complete Member Profile functionality and is available for members using either iOS or Android.
*Electronic claims service is available to all Individual Plan customers and to group plan members whose plan sponsors/employers have opted to provide this service as part of their benefits plan.